2016 Triennial Convention
The NSGEU's Triennial Convention ran from Wednesday, May 11th to Saturday, May 14, 2016. Thank you to all the convention delegates and to the Convention organizers, staff, and volunteers.
The next Triennial Convention will be in May, 2019.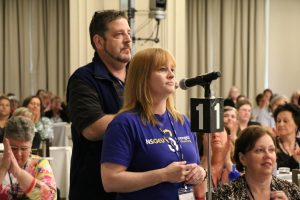 If you have any questions, please contact Diane Briggs, Office Systems Coordinator/Convention Coordinator:  902-424-4063; Toll Free:  1-877-556-7438
Email: dbriggs@nsgeu.ca or inquiry@nsgeu.ca.