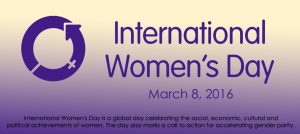 The Federation of Labour is hosting a Women's Breakfast on Tuesday, March 8 at 8 am, at NSGEU on 255 John Savage Drive, Burnside.
Christine Saulnier, provincial director for the Nova Scotia Centre for Policy Alternatives (CCPA – NS) is our guest speaker and will talk about the Liberal Government's cuts to Women's Employment Centres in Nova Scotia.
Cost is $20 per person, please confirm, by Friday, March 4 with Joan Wark at the NSFL by email joan@nslabour.ca or phone 902.454.6735 and mail your cheque made out to "NS Federation of Labour" to 3700 Kempt Rd., Suite 225, Halifax, N.S., B3K 4X8.
You can also pay at the door (cash or cheque only), but please confirm your attendance so we have enough food.