September 22, 2020
The NSGEU's Human Rights Committee calls on the federal government to keep the peace and protect indigenous fishers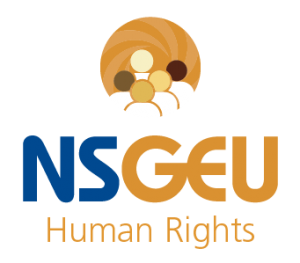 The NSGEU's Human Rights Committee calls on the federal government to keep the peace and protect indigenous fishers from violence in Nova Scotia. The Assembly of Nova Scotia Mi'kmaw Chiefs have declared a State of Emergency as tensions rise in response to the establishment of a Mi'kmaw rights-based fishery.
The provincial and federal governments must uphold the inherent rights of Indigenous peoples, as set out in  section 35 of the Constitution, the 1752 Peace & Friendship Treaty, and attendant case law. https://www.thecanadianencyclopedia.ca/en/article/peace-and-friendship-treaties. The Committee calls on the federal government to:
(1)   Uphold the rule of law and respect treaty rights
(2)   Address and stop the threats, attacks and discrimination against Mi'kmaq peoples, including from DFO Officials who have unjustly criminalized Mi'kmaq lobster harvesters
(3)   Ensure the safety and security of Mi'kmaq people as they exercise their legal treaty rights.
Background
Section 35 of the Canadian Constitution recognizes the inherent rights of Aboriginal Peoples to hunt, fish, and gather for food, social and ceremonial purposes. https://laws-lois.justice.gc.ca/eng/const/page-16.html  The Peace & Friendship Treaties of 1760 and 1761 guarantee the rights of Mi'kmaq to hunt and fish, https://www.thecanadianencyclopedia.ca/en/article/peace-and-friendship-treaties  as affirmed by the Supreme Court of Canada in the R v. Marshall case in 1999. https://thecanadianencyclopedia.ca/en/article/marshall-case. The Marshall decision states that the Mi'kmaq have a treaty right to earn a "moderate livelihood" from fishing and hunting.
On September 18, 2020, Sipekne'katik First Nation announced its own self-regulated moderate livelihood fishery, as a sovereign people. Licenses and tags were distributed during a peaceful ceremony and celebration. Meanwhile, non-Mi'kmaq fishers have perpetrated a campaign of violence and threats against their Mi'kmaq counterparts in order to stop the Mi'kmaq from asserting their constitutional rights.
The NSGEU Human Rights Committee stands with all Mi'kmaq fishers to exercise their treaty rights to fish in all the waters around Nova Scotia.
Related Articles