February 27, 2014
Local 34 Northwood – Emergency Meeting Tonight at the NSGEU – 7pm
Dear members of Local 34,
The strike begins on Friday morning at 8am.
We are holding an emergency meeting tonight, Thursday, Feb. 27 at 7pm at the NSGEU. Please make every effort to attend this important meeting.
You should have been called by your picket captain. If you have not received a call please call or email the NSGEU and let us know at 424-4063 or inquiry@nsgeu.ca.
By standing together, in solidarity, we can win this fight for fairness. There is strength in numbers!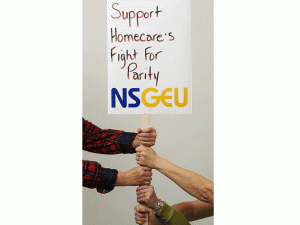 Related Articles