February 6, 2014
NSGEU Honours African Heritage Month and Recognizes the Contributions of Jason MacLean, 1st Vice-President
February is African Heritage Month and is an important month for all Nova Scotians to acknowledge, appreciate and learn more about. Our province has been shaped and continues to be shaped by the work and culture of African-Nova Scotians and we are richer for it. Nova Scotia has a deeply troubled past, marked by a history of segregation, appropriation, and inequality when it comes to the treatment of African Nova Scotians. This month we honour the important contributions made in the past, currently, and by those African Nova Scotians who are our 'rising stars'.
Nova Scotia's Department of African Nova Scotian Affairs (ANSA) have created an excellent poster this year which includes many of Nova Scotia's 'rising stars' from our African-Nova Scotian communities. You can download a copy by clicking here to visit ANSA's website.
The NSGEU would like to formally acknowledge the work of our 1st Vice President, Jason MacLean, member of Local 480, who works as a Correctional Officer in Sydney, Nova Scotia. Jason is an African-Nova Scotian who continues to take a leadership role in our union, continuing the struggle for social justice and equity in our province. Since becoming involved with the NSGEU, he has also become a representative at the Nova Scotia Federation of Labour, and the Canadian Labour Congress. Jason has shaped the union through his participation and leadership, making a difference to all of our members. We are proud to acknowledge his contributions to the NSGEU and the contributions of other African-Nova Scotians who take a leadership role in their workplace and their communities.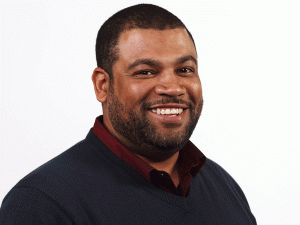 Related Articles