March 14, 2014
Letter to Health Care Members re: Emergency Services at CDHA
**The following email was sent to all NSGEU members who work at CDHA: 
It has come to our attention that an email was sent from Kathy MacNeil, VP of People at CDHA, to all staff.
In this email, Ms. MacNeil erroneously claims that we did not have a complete emergency services agreement in place with Local 42 during their bargaining in 2012. That is incorrect.
An Emergency Services Memorandum of Agreement (MOA) was agreed to by both parties and was in place throughout the bargaining process. In fact, during that round of bargaining, the NSGEU and employer met with an arbitrator to help resolve outstanding issues. We have suggested that same process be used now, but the employer has refused.
This email is a blatant attempt to discredit the NSGEU's efforts to reach a similar agreement in Local 97's current round of bargaining.
The employer has actually refused to recognize the same emergency services process that was used with Local 42 in 2012, and we feel, is now trying to set the stage for government intervention in the hopes that essential services legislation will be forced on NSGEU registered nurses.
As was stated in our ad in The Chronicle Herald today, nurses are committed to providing emergency services.
We hope the employer will stop wasting time sending out misleading emails to staff, and instead return to the table to negotiate emergency services, as they have so many times before.
In Solidarity,
Joan Jessome
President, NSGEU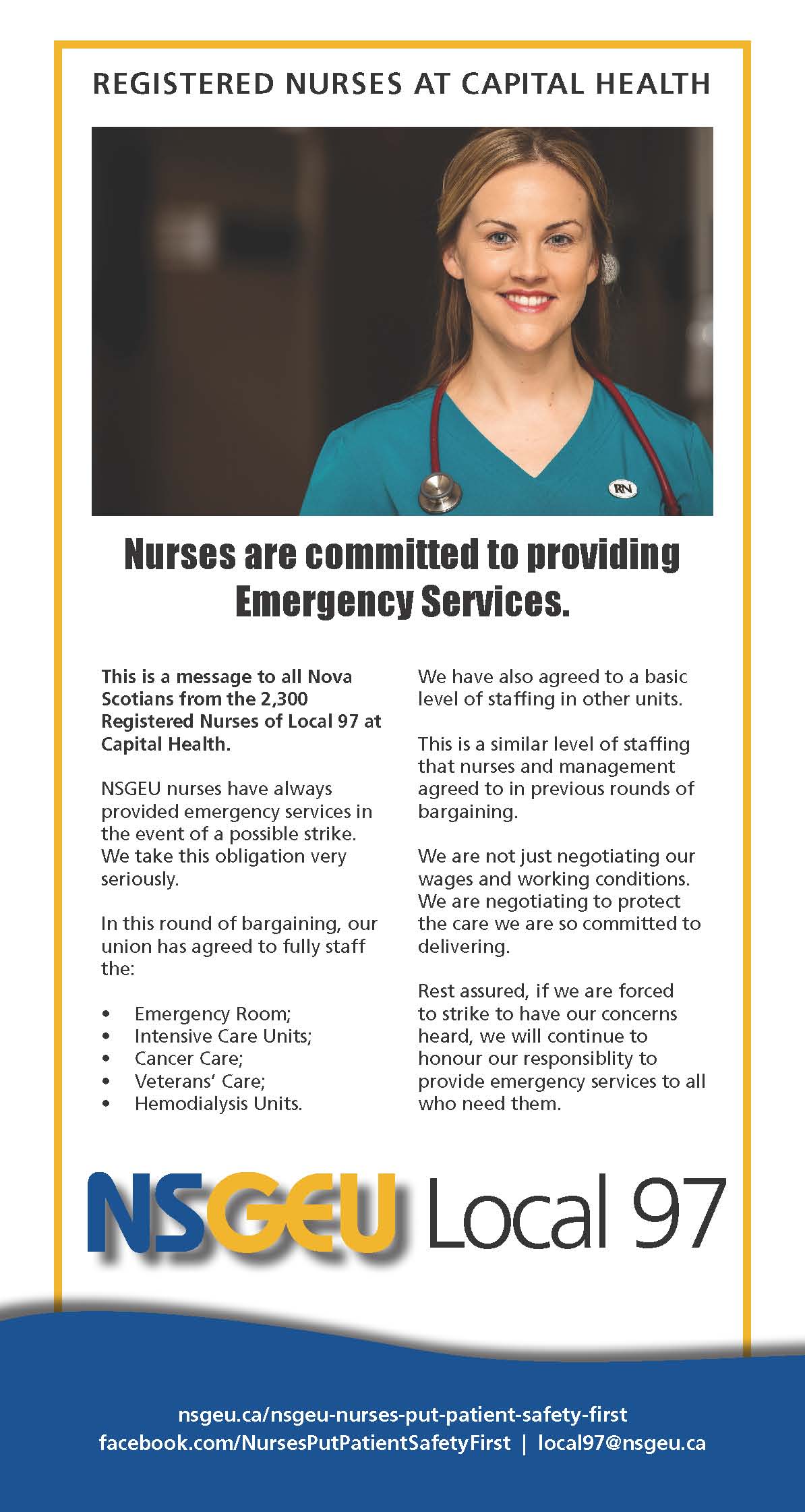 Related Articles